Having trouble with something in Faraday? Fear not, as there are several avenues of support available directly within the app. Faraday support is available 9am-5pm ET, Monday-Friday.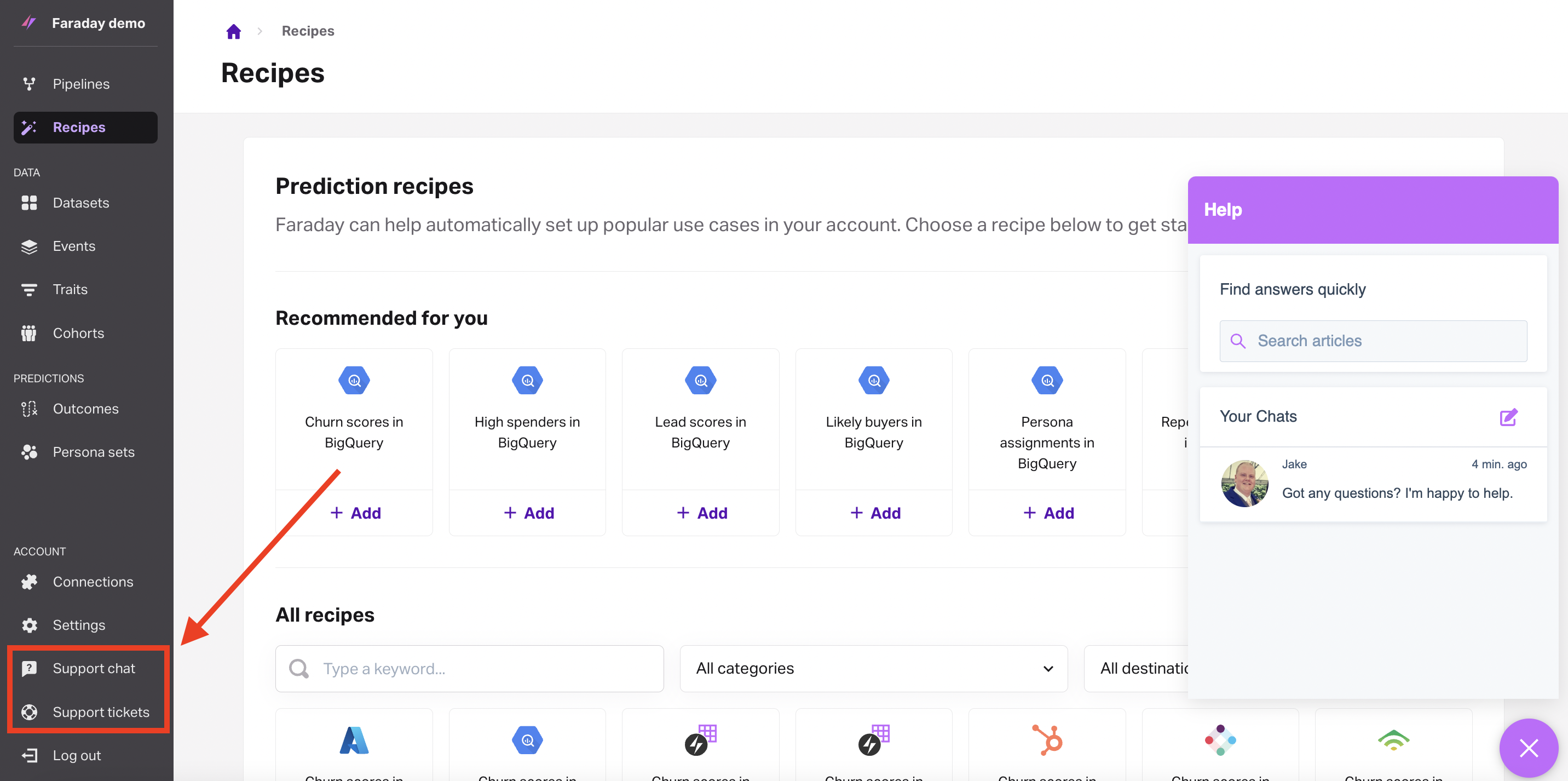 Support chat
In the lower left of the left-hand navigation bar, and as a widget in the bottom right of the app, you'll find the option to chat in to Faraday's support team. Support chat is ideal for quick questions that are interrupting your workflow.
Support portal
Running into something a little more complex, or want to leave a message and come back to it? Click support tickets to access the customer support portal, where you'll log in with your Faraday credentials to see tickets that are both currently opened for your account, and those that are now closed. Click create support ticket at the top or the bottom of the page to get started.
Product documentation
If you're interested in learning the ins-and-outs of Faraday, dig into our product documentation, where might just find the answer to your question.