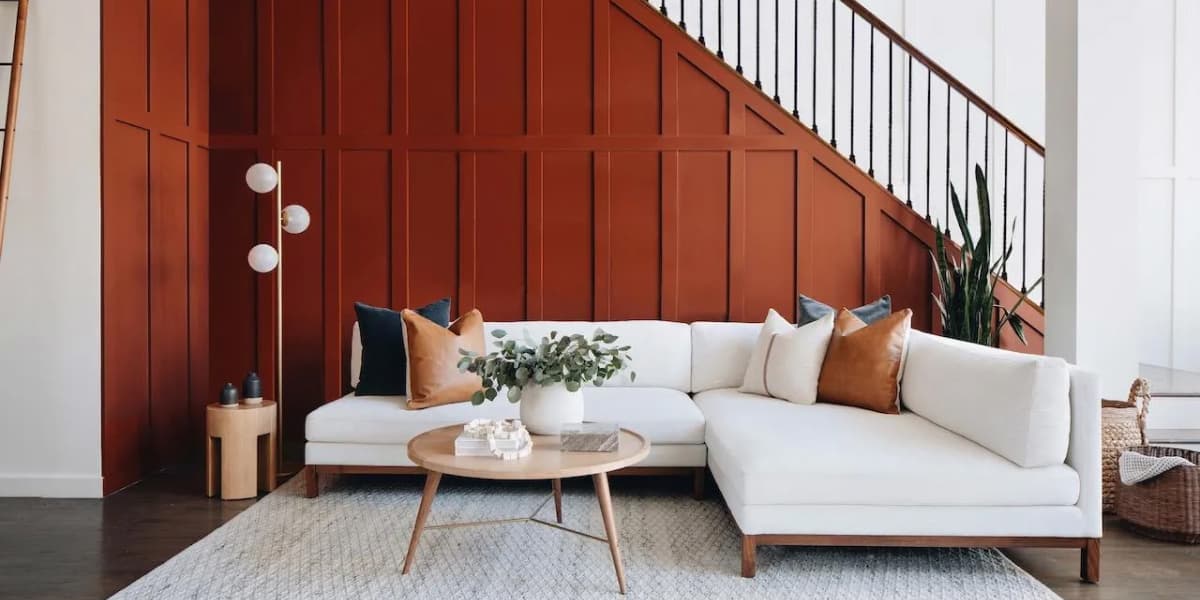 How Interior Define boosted ROAS 147% using consumer predictions
Interior Define provides well-crafted, customizable furniture and personalized guidance from interior design specialists — without breaking the bank. With increasing competition from other made-to-order furniture brands, Interior Define wanted to get in front of the right audiences and be top-of-mind for prospective customers.
To improve customer engagement, Interior Define needed to gain deeper insight into who those customers are — beyond their past engagement. To support Interior Define's omnichannel marketing strategy and continue to attract high-value customers, Faraday helped the brand intelligently distribute their SEM budget across key markets.
Developing rich customer profiles
Understanding who your customers are is the first step in reaching hyper-targeted audiences with personalized, relevant ads. Interior Define wanted to know what distinguished their people who only ordered fabric swatches from those who fully converted and bought furniture. By enhancing their first-party data with rich third-party data, Interior Define was able to compare the two types of customers at a more detailed level. These deep insights can guide future nurture and ad campaigns targeting swatch customers, encouraging full conversion. Compared to the rest of the U.S. population, their customers had a few key lifestyle patterns worth paying attention to.
Optimizing Google Ads campaigns with location-based predictions
Looking to Google Ads as a potential goldmine for new customers, Interior Define worked with Faraday to optimize their SEM campaigns. Faraday suggested bid adjustments in specific zip codes to help the brand prioritize their ad spend in geos where there was a high propensity of conversion.
Interior Define ran five campaigns on Google Ads, comparing the performance in zips that Faraday suggested bid adjustments for to the performance in zips where Faraday did not suggest bid adjustments. In the geos where Faraday suggested bid adjustments, they saw:
+38% increase in conversion
-21% decrease in CAC
+95% increase in average conversion value
+147% increase in overall ROAS
Adopting the strategy to optimize Facebook Ads campaigns
After seeing the results on paid search, Interior Define implemented a similar location-based targeting strategy with Facebook Ads. They were using broad audiences to take advantage of the platform's expansive reach and sophisticated algorithms, but it was time to squeeze more value out of their ad spend.
This time, instead of adjusting bids, Faraday pushed zip codes with a high propensity of conversion directly to Facebook Ads Manager. Interior Define was then able to target those zips while still using Facebook's broad audience capabilities.
It was another immediate win. By combining Facebook's enormous reach with Faraday's predictive geotargeting, Interior Define's cost-per-result dropped by 40% and they saw a 128% lift in ROAS.
A truly customer-centric brand
In addition to offering beautifully crafted furniture and decor, Interior Define makes interior design guidance and execution readily accessible, providing more people than ever the opportunity to have professional assistance in curating their homes. The team puts the customer first, working both virtually and physically to ensure that each one has an enjoyable, personalized experience — whether they're customizing a single couch or redecorating an entire room. If you're thinking about redesigning your living space, we'd encourage you to check them out.
---