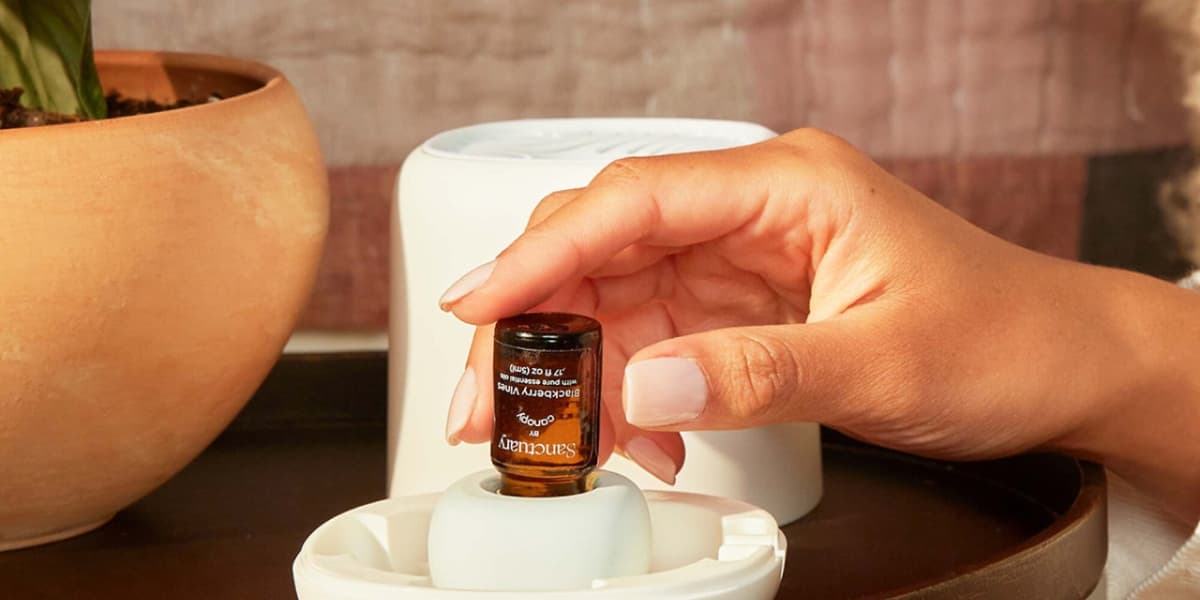 How Canopy scales acquisition and mitigates seasonal downturn
So many companies offer promises of health, beauty, and style, but few manage to deliver on all three. Canopy is the rare brand that truly does it all. They launched in 2020 with a line of reimagined humidifiers and diffusers designed to optimize your home and reinvigorate your wellness routine, and have been growing at breakneck speed ever since.
Growth has always been a top priority for the young DTC brand, which is why they teamed up with Faraday to accelerate their acquisition strategy even further. In particular, they knew that to hit their goals, they needed to better understand their customer base, efficiently scale their Facebook prospecting, and bolster sales during seasonal slow periods.
Within two months of using Faraday,Charlie Denby, Director of Growth at Canopy, saw improvements in CPA. Year over year, the results were even more promising: Faraday ended up contributing to a 251% reduction in Facebook CPA when comparing Canopy's Facebook audiences to their Faraday-enhanced audiences, a 172% increase in Facebook ROAS, and a 176% increase in new customer acquisition.
Take a look into how they did it, as we explore their intial challenges and how they leveraged Faraday to solve them.
Developing rich customer profiles
The Canopy team always had a hunch about who their customers were, at least in terms of age and gender. But they needed a deeper level of customer insights in order to more efficiently target that audience at scale.
Canopy tapped into our consumer identity graph, which contains opt-in consumer data on 270 million US consumers—all sourced without third-party cookies. By matching their data to ours, they unlocked a wealth of demographic, financial, and lifestyle insights about their customer base.
They also took advantage of Faraday's machine learning algorithms to uncover four distinct customer personas that demystified the core audiences they wanted to target. These personas allowed them to definitively differentiate their skincare enthusiasts from, say, their wellness gurus; understand which customer fell into which category; and cater to each everyone's unique needs.
"The impact of implementing Faraday can be felt very quickly across the organization," Denby says. "It helped us really get a granular sense of who our customer is and where they are. It's also armed us with the ability to tailor messaging to the different segments within our existing customer base."
Scaling Facebook Ads around iOS 14
Like many digitally native brands, Facebook advertising is critical to Canopy's acquisition strategy. However, that meant that the release of iOS 14, which drastically reduced Facebook's advertising functionality, dealt them a major blow. Cost-per-acquisition immediately skyrocketed. "The prospecting looked like a different business," Denby explains. "It just wasn't working."
Canopy started working with Faraday in the aftermath of the iOS update, hoping to use our AI-driven solutions to identify and reach their target audience in a more cost-effective manner. To achieve that, we built them a machine learning model to score every adult in the US based on their propensity (likelihood) of becoming a Canopy customer. Since our models are powered by our responsibly-sourced identity graph, they're not impacted by the end of third-party cookies or the tracking limitations that Apple introduced in iOS 14.
With propensity predictions at their disposal, Canopy was able to focus on finding creative ways to reach likely customers on Facebook. They ended up finding the most success when they combined Faraday's propensity scores with Facebook's native targeting capabilities. Faraday generated a list of high-propensity zip codes—places with the highest concentration of likely customers—and Canopy layered that zip-code-level targeting onto Facebook's broad audiences. That way, campaigns were laser-focused on areas around the country that were predicted to be most valuable to them.
Right now, most marketing teams are scrambling to find alternatives to Facebook in the wake of iOS 14. But for Denby, it's the opposite. He's stoked to continue scaling. "So many brands have challenges there," he points out, "We do not, and we do not because of Faraday."
Mitigating seasonal downturns using consumer predictions
Another challenge that Canopy faced was the extreme seasonality of their sales cycle. Demand for humidifiers naturally spikes in colder, drier months and plummets in warmer ones, meaning that Canopy has to get extra creative in the summer in order to offset slower sales.
One of the keys to Canopy's success is their willingness to experiment and iterate until they find a strategy that sticks. This is the perfect mindset to bring to an AI solution, with its near-limitless opportunities. Over the summer, Canopy started testing more campaigns for Little Dreams, their line of baby products.
Although Canopy's customer base has traditionally been adults with a passion for skincare and wellness, Faraday's AI-generated personas helped them better understand a small subset of customers purchasing humidifiers for their newborns. With those insights in hand, Canopy leaned into this previously untapped audience, trying out even more of Faraday's audience augmentation solutions for Facebook.
One method involved using the Faraday Identity Graph to build audiences of new parents, uncovering thousands of potential customers that Canopy had never been able to reach before. Another used a variety of AI-driven audiences, such as Canopy's "mom" persona, to seed Facebook lookalikes and uncover even more potential customers with the specific attributes that Canopy wanted to target.
Through these efforts, Canopy was able to tap into a lucrative new audience that they'd never fully explored. By more effectively targeting new parents on Facebook, in addition to leveraging their other high-propensity audiences, they've completely dodged the lull in sales that they'd come to expect in the summer. According to Denby, "Our prospecting now, in the month of July, is better than last October."
What's next for Canopy?
While continued growth on Facebook remains a priority, Canopy is preparing to bring AI-driven predictions into other channels as well. Their next test will involve predicting customer churn with Faraday and looking to re-engage those customers via email.
We love working with Canopy—they're an endlessly creative brand making countless homes healthier and happier. Check them out to get your hands on their latest expert-approved, environmentally friendly devices!
---