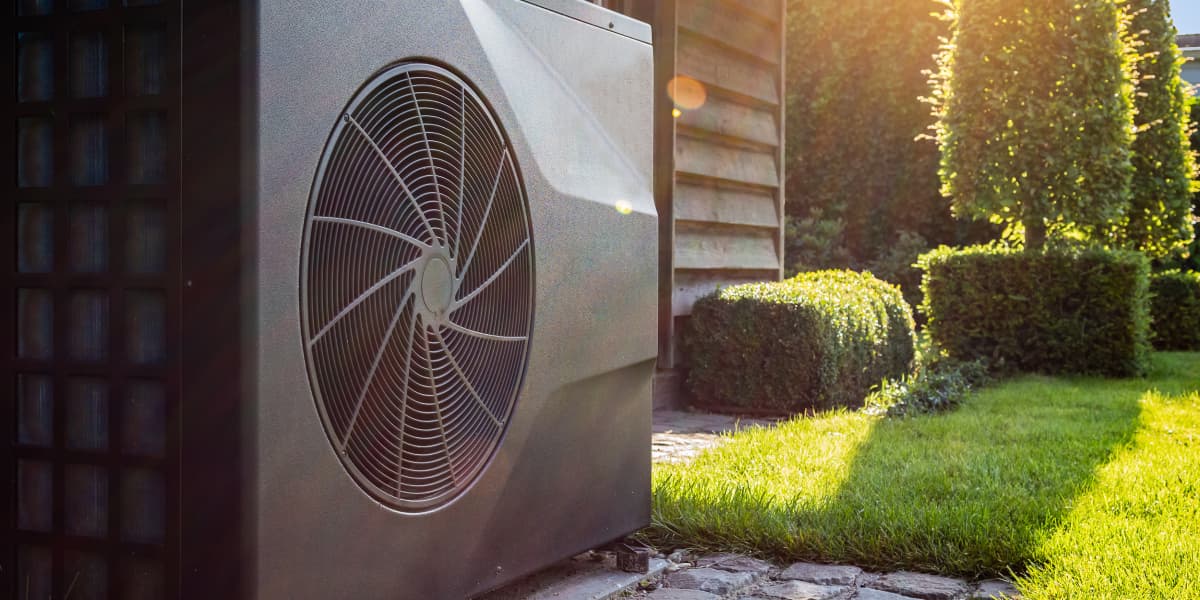 How Sealed scaled lead scoring and personalization with Faraday
Sealed is on a mission to bring home heating and cooling into the 21st century by designing, managing, and financing home weatherization and electrification projects. Better for you, better for the environment. They came to Faraday because they wanted to be able to score their leads in a real-time, dynamic, and reliable way, and they wanted to get to know their customers so that they could more effectively personalize their marketing campaigns.
We met with Emily Stack, Marketing Analytics Manager, and Fatima Rakla, Director of Lifecycle Marketing at Sealed to talk about the challenges they were experiencing while undergoing rapid growth, and how Faraday helped them navigate.
Scoring leads in a scalable way
Before Faraday, Sealed built an in-house lead scoring system that scored on a one-time basis. They quickly discovered that they were growing so fast that their one-time system was not only unsustainable, but the scores grew out of date shortly after they were scored. They needed something dynamic to keep up with their growth. "We wanted something that was smart enough to change as we were changing," Stack explained.
Faraday was a perfect fit for Sealed, with a lead scoring solution that provides not only real-time scoring, but also integrates easily with HubSpot. Through dynamic, real-time scoring of their most likely-to-buy leads, Sealed is able to prioritize their leads more efficiently and determine which are worth the time & effort of their sales team to follow up with in order to drive the most revenue. Furthermore, they're using their new lead scoring solution to create lookalikes on Facebook, which have shown strong performance through Faraday's ability to provide predictive audiences with a higher likelihood of conversion, helping to optimize their overall ad spend.
The Faraday Identity Graph enabled Sealed to enrich their first-party behavioral data with hundreds of privacy-centric, people-first attributes, including hobbies, property data, shopping preferences, life events, and more. This enabled Sealed to truly understand their customers and use a people-first approach to their marketing, without having to rely on cookies or first-party data alone. Previously, Sealed was engaging with all of their leads equally—now, with their leads enriched and scored earlier in the funnel, the team is able to align the right content, at the right time, and in the right channel. They're even deploying direct mail campaigns for their top-scoring leads.
Personalization where it counts
While knowing which leads are worth engaging has been a huge unlock for Sealed, they soon discovered that using the Faraday Identity Graph to empower personalization has had a major positive impact on how they engage with their customers—both present and future. Faraday's machine learning algorithms developed three unique personas for Sealed. Understanding their personas enabled Sealed's internal teams to align on creating relevant, personalized customer journeys for each persona. Rakla and Stack's teams were then able to develop talk tracks for their personas, and leveraged data on rep-to-persona performance to align reps with personas that they had a higher win-rate closing with.
These insights allowed Sealed to scale up their sales rep productivity by revealing that some reps had a much higher win rate with a specific persona. Those reps are now able to coach others on what works and what doesn't with each persona. Not only that, but by being able to track persona membership over time, they came to realize that the persona they were best at converting wasn't their most abundant, so they had to be smart about how they assigned reps.  "We need to start understanding what this other persona really needs and what our value prop for them is," detailed Stack, outlining how these new insights led to internal conversations around how to build campaigns going forward.
Alongside the improvement in rep productivity, Sealed is now personalizing new customer onboarding journeys through a tailored email series. For example, through the demographic and socioeconomic data from the Faraday Identity Graph, Sealed found that their Cam persona is early forties, more middle income, and purchases smaller homes than their Rick persona, and even found that Cam is more likely to respond to text than email. They use this data to guide creative and outreach that resonates with Cam, and in the channel that Cam prefers to receive it in.
Expanding with intent
As a fast-growing company, Sealed needs to be smart about expansion. Instead of manually collecting public record data from dozens of sources, they're making use of FIG's wealth of public record data and manipulating it with the Explore map to visualize what locations have the best mix of traits, such as household income and average credit score. In doing this, they have a clear indication of what locations are the most promising and can guide their expansion campaigns accordingly.
What's next for Sealed?
Sealed is gearing up to kick off rapid expansion into new markets through a diverse channel mix–both paid digital and offline–with the help of their lead generation acquisition model and market location insights.
---