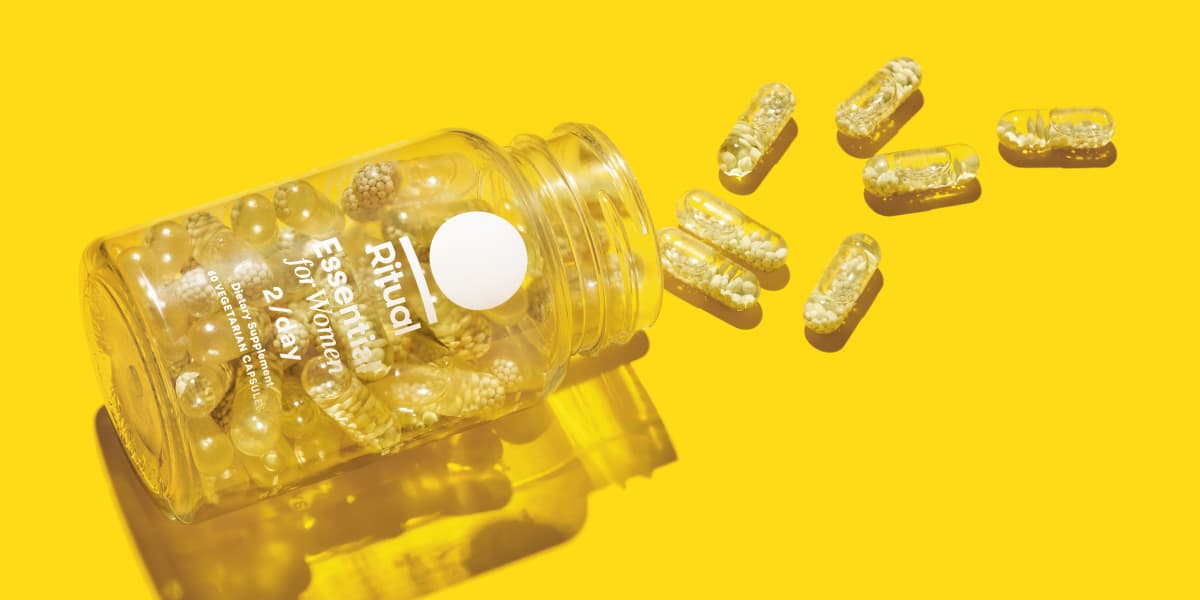 How Ritual leverages customer insights and geo-bid modifiers for growth
This spring, amidst widespread Covid-related lockdowns, Microsoft CEO Satya Nadella remarked that "we've seen two years' worth of digital transformation in two months." While COVID clearly shocked the economic system, it also expedited a direct-to-consumer trend across retail and CPG that has been gaining momentum for years.
Ritual is one of the brands leading this revolution. Since launching in 2015, it has sold over a million bottles of vitamins through its subscription service. It's brought transparency, quality, and reliability to an industry ripe with pseudoscience and half-truths. When you buy from Ritual, you can trust the source, ingredients, and science behind their vitamins.
Over the last year, Ritual has worked with Faraday on a few core initiatives to better understand their customers and grow their brand.
Improving engagement with customer insights and personas
Ritual has used customer insights reports, the Faraday Identity Graph, and custom personas generated through a k-means clustering model to break down their customers into logical segments, supporting targeted and personalized engagement efforts. This has resulted in improved customer engagement metrics across their email campaigns.
Optimizing Google Ads spend with geo-bid modifiers
Ritual runs a sophisticated customer acquisition strategy across major digital, offline, and out-of-home channels; a significant piece of this is search engine marketing. Faraday works with Ritual to optimize their ad spend on Google Adwords by employing geo-bid modifiers produced by the propensity models the brand built using our platform. The geo-bid modifiers are applied at the zip code level, automatically increasing or decreasing Ritual's bid based on the propensity of people in the area of a Google search to subscribe to Ritual. Using pre- and post-performance analyses, Ritual saw a marked improvement in CPA efficiency across the metros where bid modifiers were activated. After the successful tests, they've chosen to roll out the bid-modifiers across all non-branded keyword campaigns, resulting in propensity-based geo-bid modifiers being activated across 10,000 zip codes.
Driving new product adoption with customer predictions
Ritual has a long history of serving women – its founder Katerina Schneider started the company after struggling to find a source of prenatal vitamins she could trust. Earlier this year, they rolled out a line of vitamins for men. Ritual used Faraday to support this effort, identifying who within their existing customer base had a family member or partner that could benefit from this new product line.
Check them out!
Ritual represents a company that we love. They've brought a great set of products to market, and they use data in a thoughtful and strategic way to improve not only their bottom line, but the customer experience as well. We strongly recommend you give them a try!
---